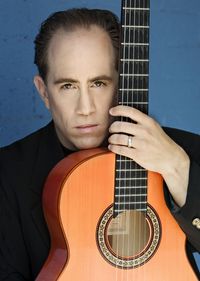 Chris B. Jácome is the artistic director and creator, Jácome Flamenco, Chris writes the music and lyrics for all of the touring company's productions and has toured extensively throughout the US and beyond.
In November of 2015, Chris' first feature film score "Just The Vampire Hunter" was released and is receiving RAVE REVIEWS! Chris' compositions can be heard scoring the Emmy Award Winning PBS television special: "Flamenco" (broadcast in Arizona by KAET-TV Channel 8: Mike Sauceda, producer) and on popular TV shows such as "Touch", "Kyle xy" and "Greek". Two of Chris' original songs appeared in the film "Amreeka" which was a jury selection for the Sundance Film Festival and won the Fipresci Prize at the Cannes Film Festival in 2009. Chris' flamenco version of the Christmas Classic, "Joy to the World", was included in Coldwater Creek Catalogue's 2004 Christmas CD. Additionally, Chris can be heard as the featured soloist in the movie soundtrack of the feature film, "9/tenths".

Chris' music has received critical acclaim from the beginning of his career. From Chris' debut CD, Motivación, the title track "Motivación" finished in the Top 10 in the John Lennon Songwriting Contest World Music Category. Since his first CD's debut Chris has written and recorded three other original flamenco albums: Pa'lante,  Flamenco and LEVANTO. LEVANTO features the music, lyrics and even the footwork from the flamenco spectacular by flamenco dance company, CALO FLAMENCO. TWO of Chris' original songs from LEVANTO,  "Ritmo-Canix" and "Sin Ti" won the Grand Prize in the John Lennon Songwriting Contest!

"LEVANTO is fabulous flamenco that can stand alongside any created in Spain or by those inspired beyond its borders." -- World Music Central.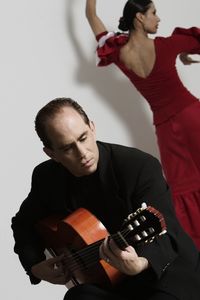 Chris' Flamenco & 70's Rock guitar influenced Feature Film Score for
JUST The Vampire Hunter has recently been released!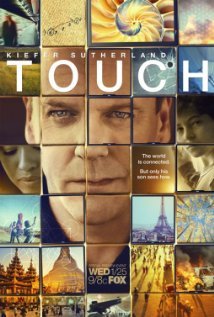 In 2012, Chris' Brazilian "Samba" inspired song,
"Obrigado" was featured in TOUCH Episode #108.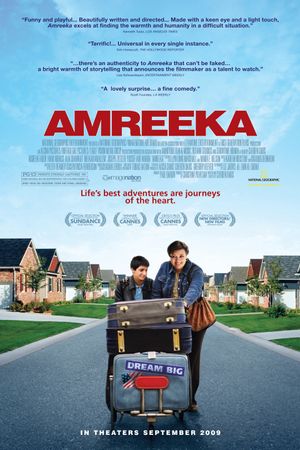 Chris' song "Eastern Eyes" was used in the
acclaimed Independent Feature Film "Amreeka" which
was accepted in the 2009 Sundance Film Festival!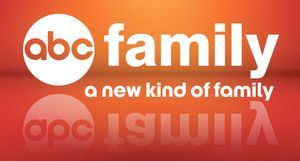 Chris's music has been placed on 2 different
programs on the ABC Family Network.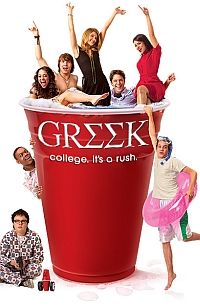 ABC Family's "GREEK"

&



ABC Family's "Kyle xy"
Performance Highlights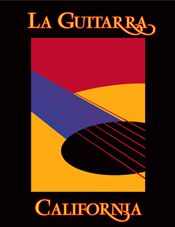 ~In 2007,  2011 and 2015 Chris was invited to perform at the prestigious La Guitarra California Festival in San Luis Obispo, CA along with other festival artists such as Pepe Romero, Roland Dyens, Ana Vidovic, Johonnes Moller and More...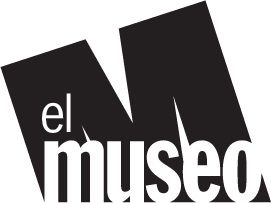 ~In September of 2008, Chris & Martin Gaxiola's flamenco dance troupe CALO FLAMENCO debuted their show "LEVANTO" in New York City at the "El Museo del Barrio" theatre. Chris' dreams came true when the stage manager came back and said to him, "there's a LINE AROUND THE BLOCK!". Chris & Martin could never have dreamed a more successful debut in NYC than to have a STANDING-ROOM-ONLY attendance in which was estimated over 100 people were turned away!!

~In April of 2008, Chris performed with the New Orchestra of Spain in Dallas, Texas performing a selection of Classical Spanish works with this phenomenal orchestra combined with flamenco dance from the Conte de Loyo Dance Company.

~In July of 2007, Jácome Flamenco drew a crowd of over 5,000 attendees at the Redlands Bowl in Redlands, CA. They generally have attendance of between 2,000-3,000 and Jácome Flamenco nearly doubled the Redlands Bowl Summer Concert attendance!